<< Back
|
Hooray for Retirement!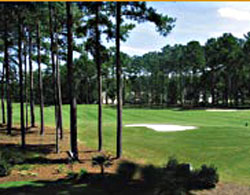 The Adage That Retirement From your career is synonymous with retiring from life doesn-t ring true. No longer do retired persons and other senior citizens sit lazily on their front porch and watch life pass them by. Instead they are grabbing hold and enjoying the ride.
Just ask Jim McGinis, who was em­ployed by Delta Airlines for 26 years before retiring and has been a volun­teer for Roper St. Francis Healthcare in Charleston, South Carolina, for the last four years.
"I did nothing for awhile, but, be­cause of friends, I found volunteering as something useful to do," he says.
McGinis didn-t begin volunteering immediately after retiring. Like many others, he took a part-time job. While this plan works for many, it didn-t offer him the fulfillment or the social inter­action he was looking for after leaving his career.
"Volunteering is something worth­while that I can contribute to the community, and St. Francis is a fantastic place to work," he adds.
Many retirees have followed the same path as McGinis, according to Joan Perry, director of volunteers at Roper St. Francis. She said Jim and others strengthen the nation-s hospital system.
"Our volunteers supplement the nursing staff. Everyone within the hos­pital system is responsible for patients, and, therefore, our volunteers must go through a rigorous application process that most would shy away from," she says.
Perry is not alone in her praise of her senior volunteers. Jill Ledford of the Lowcountry Senior Center in Charles­ton says older adults today "tend to be healthier, more active people who want something meaningful to do in their lives other than recreation activities." With 1,100 members ranging in age from 50 to 96, the volunteers at the center and outreach programs host events such as the AARP tax program in January, health fairs and literacy programs.
The path that many take to get to the volunteering/recreational phase of retirement is relocating to a more temperate climate. The Carolina coast­line, mountains and golf courses are all popular destinations for the baby boomer generation.
"The biggest draw for people is the weather," according to Pat Meyer of Cypress Landing Realty in North Carolina.
As a broker for Cypress Landing, she interacts with many of the residents and says about 60 percent of them are retired and extremely active.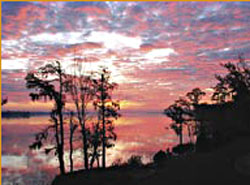 "We are a golf and marina commu­nity, so people can be as busy as they want," she points out. "Cypress Land­ing is a very friendly neighborhood, which makes it easy to meet people."
People who are considering mov­ing to the Carolinas after retirement should do their homework to make sure they are making the right move. Tom Wetzel, president of the Retire­ment Living Information Center says, "The right retirement destination can lead to years of contentment; the wrong choice can cause you to miss out on pursuing your passion, or it could be costly."
The RLI Web site at www.Retire­mentLiving.com offers lots of infor­mation on the process of relocating and even deciding if moving is right for you. Once retired from Delta, Jim McGinis didn-t want to leave the Lowcountry because "everything I need or want is already here." But others who wish to make the Caroli­nas their home should consider some important points. Start with a vision statement about the location you are seeking, and then make a list explain­ing why you want to move. Reduc­ing costs, getting your life back or re-creating your life may all be good reasons to relocate to a different city, but you should also put together a list of reasons for staying put. These might include family, friends or business interests.
Good relocation strategies include vacationing in the area you are consid­ering or selling your current residence before buying a new home and storing your furniture. An option that some forget to consider is keeping your current home and simply renting or buying a "get-away" condo in a resort destination and living there part of the year.
Always consider what the new location has to offer and whether its advantages match your interests. There are important considerations beyond recreational activities and volunteer opportunities, including taxes, hospi­tals and the crime rate. Finally, as soon as you are settled in a new community, getting involved will make you feel more at home. Finding clubs, activity groups or places of worship that match your lifestyle will help make the transi­tion easier.
Moving or relocating is a major up­heaval but can be well worth the effort. So while enjoying a lazy afternoon on the porch in that magnificent Carolina sun, consider your options and, most of all, have fun.
Would you like this content on your website or do you have any questions about this article? If so, contact publisher@mediaservices1.com.